If you would like to stop receiving emails from Packback, we're happy to help you out! Keep in mind that once you unsubscribe, you won't be able to receive any of our emails. This includes not only weekly Curious Reader Digest and response notifications but also all moderation emails, password reset emails and future community invites, which could potentially affect your participation grade. So instead of unsubscribing, you may want to try adding an email filter to reduce the noise in your inbox while not missing important emails. Here's how to set up an email filter for Packback emails.
If you'd still like to unsubscribe, follow the steps below to do so:
Step-by-Step Instructions to unsubscribe
Search for any Packback email that you recently received (you can just enter "

@packback.co

" into the "Search email" field).
Scroll down to the very bottom of the email and click the "unsubscribe from this list" link.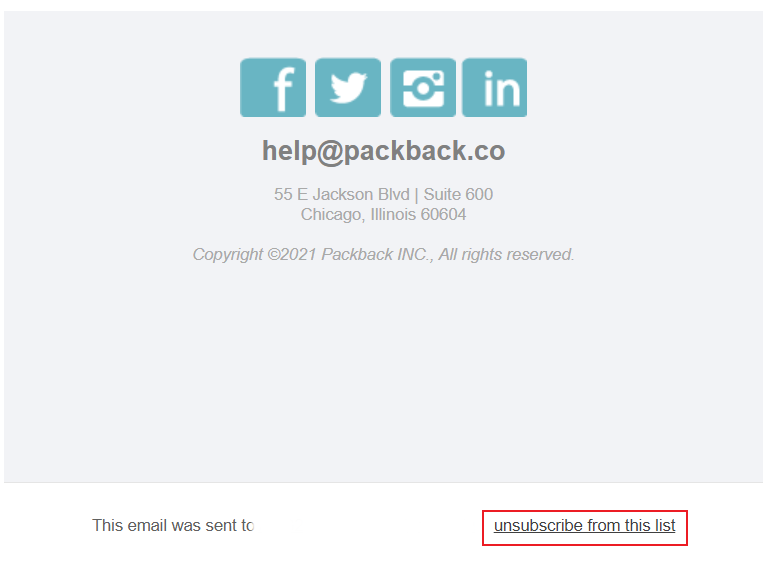 If you have any troubles with finding Packback emails, reach out to us through this online Request Form and we will unsubscribe you from our mailing list!