If you would like to stop receiving emails from Packback, we're happy to help you out! If you'd still like to unsubscribe, follow the steps below to do so:
Step-by-Step Instructions to unsubscribe
Search for any Packback email that you recently received (you can just enter "

@packback.co

" into the "Search email" field).
Scroll down to the very bottom of the email and click the "unsubscribe from this list" link.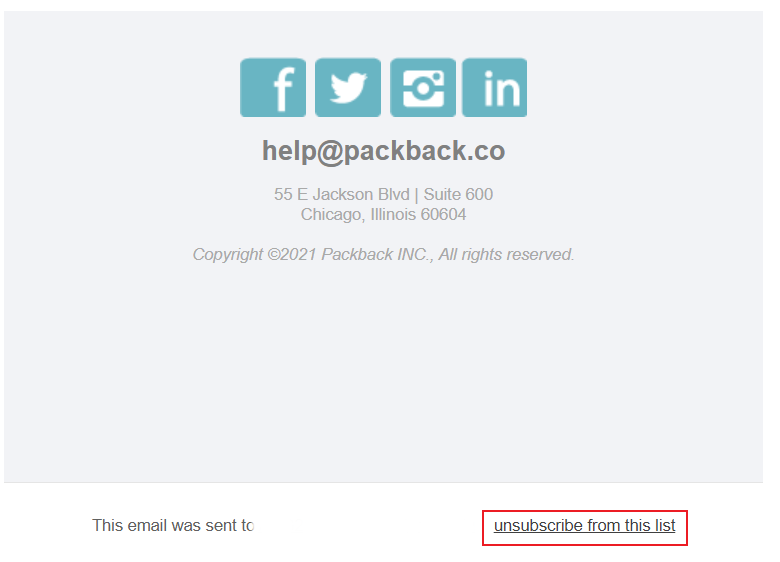 If you have any troubles with finding Packback emails, reach out to us through this online Request Form and we will unsubscribe you from our mailing list!