Your Community Lookup Key is the code students can use to search for your community with the Packback system. If you choose not to upload a roster at the beginning of your term, the Community Lookup Key will be what students use to get registered.
What does the Community Lookup Key Look Like?
It appears as a 32-digit alphanumeric code with dashes (i.e. XXXXXXX-XXXX-XXXX-XXXX-XXXXXXXX).
Where Can I Find My Community Lookup Key?
We've made sure that your Community Lookup Key is easy to access but also in more than one location depending on what works best for you.
Your Course Materials email
This is the email you received when we created your community! It contains Communication Templates and the First Day of Class presentation. You can find your Community Lookup Key in the dark gray box in the email.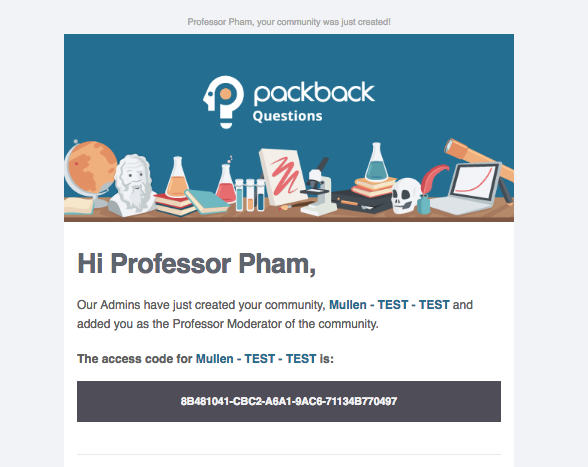 Your Community Feed
You can grab your Community Lookup Key directly from your community as well. Just go to your Professor Tools box, which is located on the right hand side of your community. Your Community Lookup Key is located in a white box at that top.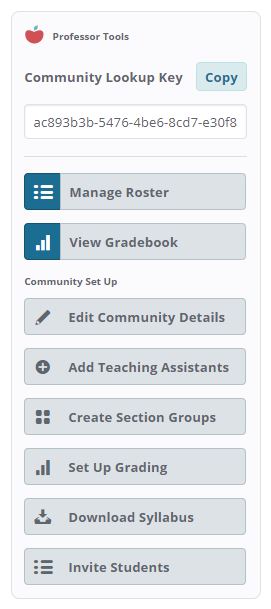 The Edit Community Details Page
This page can also be accessed from the Professor Tools box which can be found on the right hand side of your community. Click on Edit Community Details and you'll see your Community Lookup Key at the top of the page.