We have introduced a new format to our Packback Questions discussion feed! As opposed to the unlimited scrolling of discussion feeds past, Assignment Based Grading segments each Packback Questions assignment into its own individual feed.
Students and instructors will now only need to click into an assignment, each with its own corresponding deadline, to participate and take classroom discussion to the next level!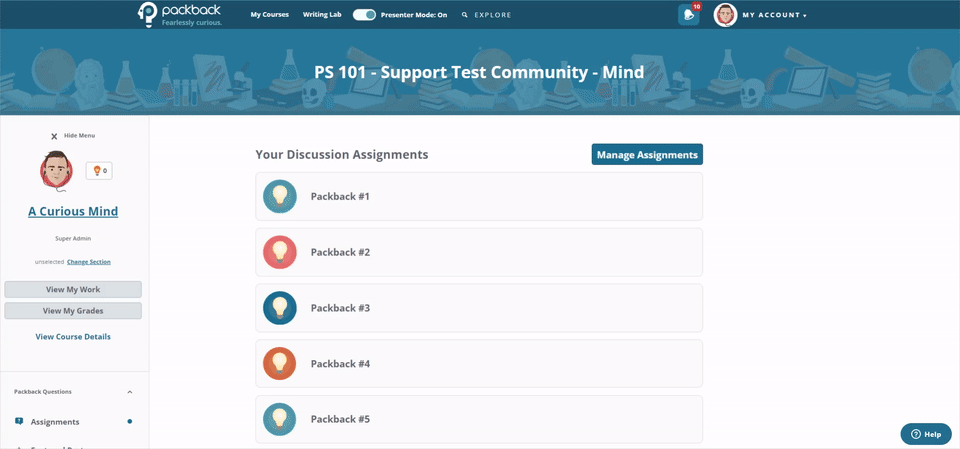 In this Help Guide, we'll walk you through everything you need to know about Assignment Based Grading from set up to assignment management, the difference between open and closed assignments, usage best practices, and more.
Follow along with these articles to make the most out of your Packback Questions Experience: