If you are certain you registered and even posted in your community, but you're suddenly not able to access your account, you may have purchased access using a different email address.
Check out the receipt that was emailed to you with the subject line "Your receipt for..." when you registered! We include your name and email address in it so you can make sure which one you should use.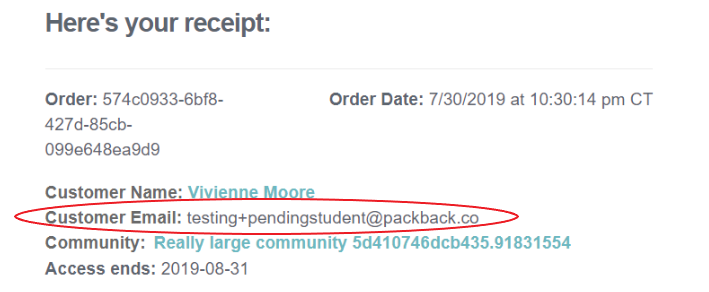 Still having trouble?
If you're still experiencing issues and are unsure why you're being asked to pay again for your community, reach out to our Support Team through this Request Form and we'll gladly help!