Packback does not currently have the functionality to turn on and off specific notification emails. You do have the option, however, to filter out notification emails from your inbox.
Follow these steps for Gmail:
1. Open Gmail
2. Click "Create new label" from the left menu and enter a name for that label (for example, Packback).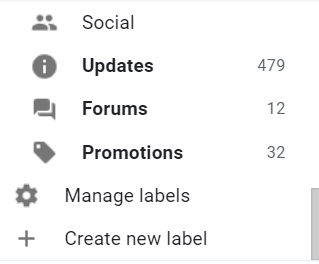 3. Then, in the search box at the top, click the Down arrow
4. Enter your search criteria in the field: "From: packback.co"
5. At the bottom of the search filter, click Create filter.
6. Select "Apply the label" and choose the Packback label from the list. Click create filter.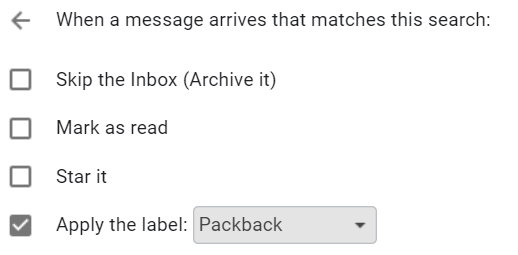 Follow these steps for Outlook:
1. Open Outlook
2. Select Settings (the gear icon in the upper-right corner).
3. Choose View all Outlook settings
4. In the Settings window, go to Mail, select Rules, then choose Add new rule.
5. Enter a name for your rule (for example, Packback)
6. Select the Add a condition dropdown arrow, select From, then add the sender: packback.co
7. Select the Add an action dropdown arrow, chose Move to, then select the target folder.
8. Click Save.