Packback is compatible for integration with most LMS platforms, including Blackboard. This article lays out for you how you can go about enabling Packback LTI in Blackboard. If you'd prefer a more visual guide than written step-by-step instructions, we've made a video just for you!
How to Add Packback to Blackboard
Follow along with this video instruction to learn how you can go about enabling the Packback LTI in Blackboard. If you'd prefer to read written instructions, scroll down just below the video for an in-depth walk through.
Step-by-Step Instructions for How to Add Packback to Blackboard
To enable Packback in your course on Blackboard, open the module/course in which you'd like to use Packback.

Find Customization on the left hand side.
Select Tool Availability from the Customization dropdown.
If your institution has enabled Packback as a tool that can be displayed in the Tool Availability section, you should see Packback Questions as an available tool in the menu.

If you do not see Packback as an available tool, you may need to contact your school's IT department and ask them to enable the "Tool Availability" placement for Packback in your course. If you need any assistance, please contact our team at help@packback.co

Next, select Tools from the menu on the left.
Find Packback Questions in the menu of available Tools.
All it takes to finish setting up Packback from here is to click the Packback Questions link, and follow the instructions shown within Packback!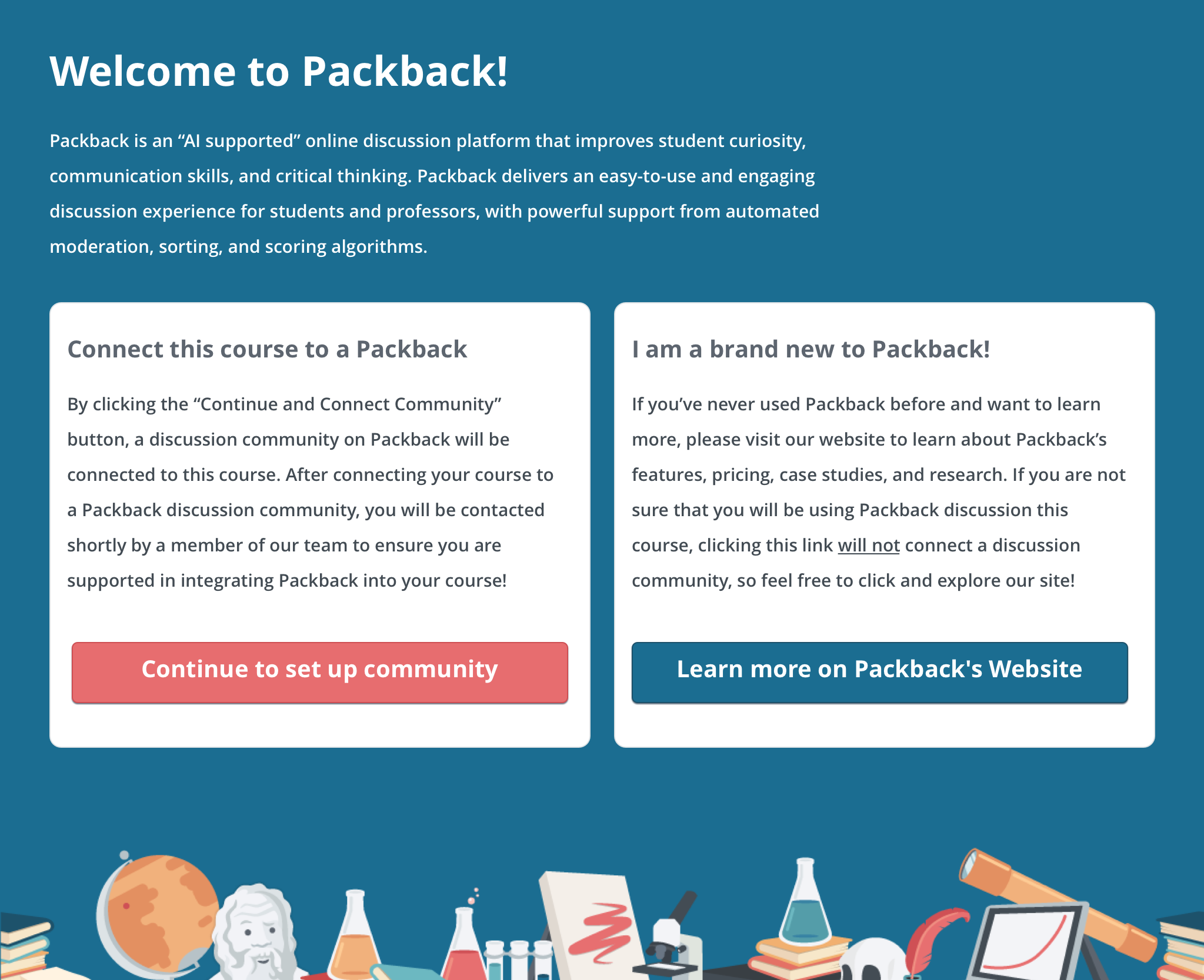 Having Trouble?
If you still have questions about your community, contact your Experience Manager.