If there is a question or response in your community that you believe violates one or more of Packback's Community Guidelines, you do have the option to flag it for moderation yourself!
At the bottom of the post, click Options and a drop down menu will appear. Select Flag.





Clicking Flag will bring up a menu that will ask you to select a reason for flagging the post based on our Community Guidelines.





Once you've selected a reason, click the Flag this question/answer button.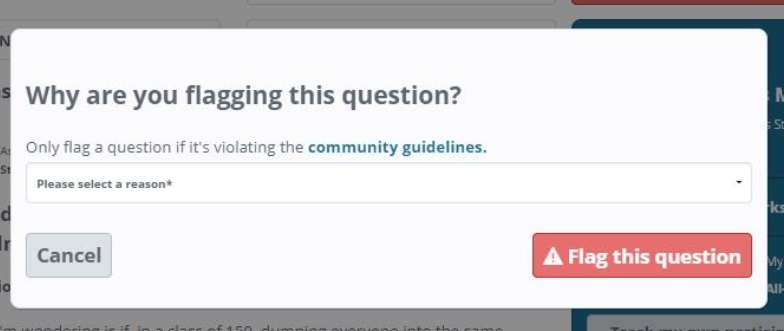 After you have flagged a question or response it will be sent to our moderation queue to be reviewed by our Community Managers. If we agree that the post is in violation of our Community Guidelines then it will be removed from the community. Your classmate will be notified of the removal via email and in-app notification.