How can I download poll responses?
Downloading all student poll responses in your community can be done in just a few easy steps! Take a look at these steps to learn how to do just that:
Step-by-Step instructions for downloading a poll report
1. Go to the Packback Instruct section within your community and click on Discussion Polls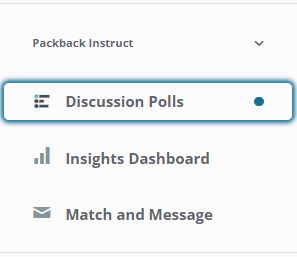 2. In the right-hand corner of your discussion polls thread click on Download Poll Report

3. You will then be brought to an interface where you can choose which poll report you want to download (i.e. In-class poll or Homework poll) and which polls you want to include in your report!
Please Note: Make sure that your In-class polls or Homework polls are set to inactive once you no longer want students to reply.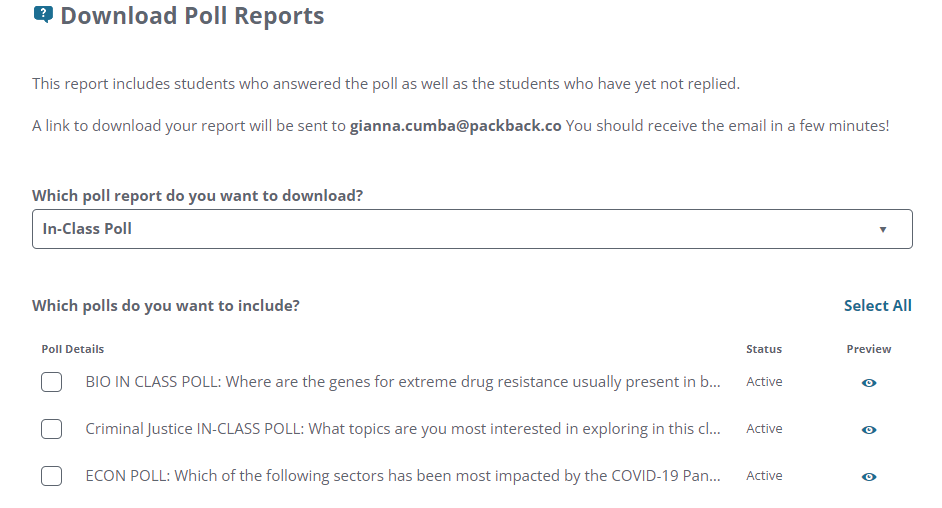 4. Once you have chosen the above criteria in step 3. you can then proceed to click "Download Poll Report" at the bottom of the page. This report includes students who answered the poll as well as the students who have yet not replied.
A link to download your report will be sent to the email that's tied to your Packback account. You should receive the email in just a few minutes!

Still Have Questions?
If you have any other questions or concerns, feel free to reach out to our Support Team by filling out our Request Form.