In this article, you will find step-by-step instructions for how to setup an LTI 1.3 integration in Moodle
1. Navigate to Site Administration -> Plugins -> Activity Modules -> External Tool -> Manage Tools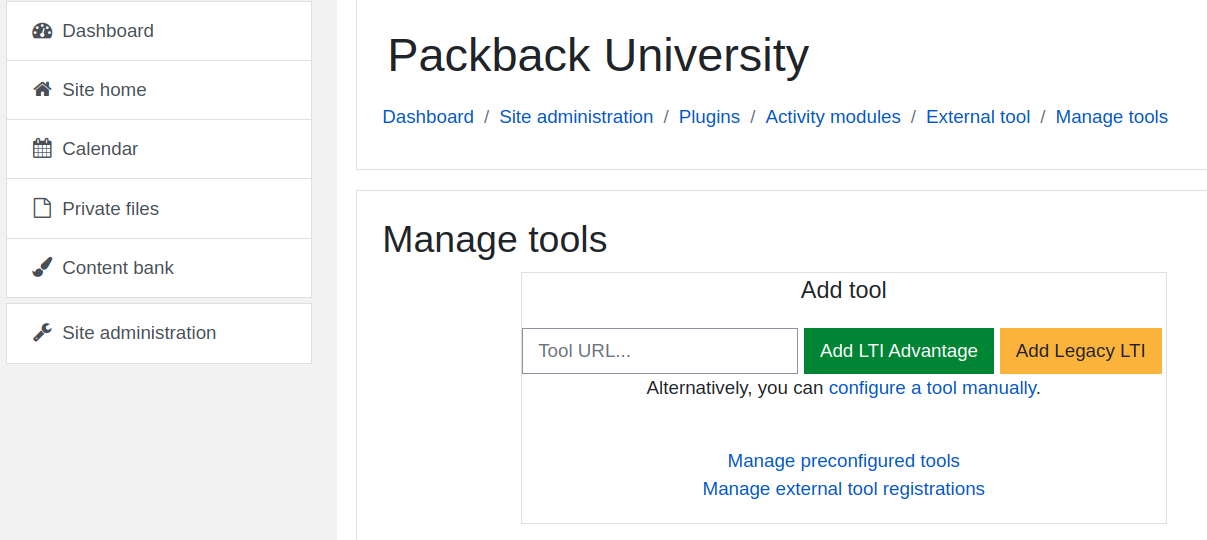 2. Click Configure a tool manually
3. Enter the following information in the Tool Settings form:
Tool name: Packback
Tool URL:

https://packback.co

Tool description: Online writing platform with built-in AI for coaching, grading, and moderation
LTI version: LTI 1.3
Public key type: Keyset URL
Public keyset: leave this blank for now
Initiate login URL:

https://lms-api.packback.co/api/lti/login

Redirection URI:

https://lms-api.packback.co/api/lti/launch

Tool configuration usage: "Show as preconfigured tool when adding an external tool"

Using course-level integration? Set this to "Do not show; use only when a matching tool URL is entered" and provide the approved instructors with the Tool URL listed earlier in this step

Do not check "Supports Deep Linking"
4. Enable Services. Make sure to select "Use this service for grade sync and column management"

5. Change Privacy Settings to Always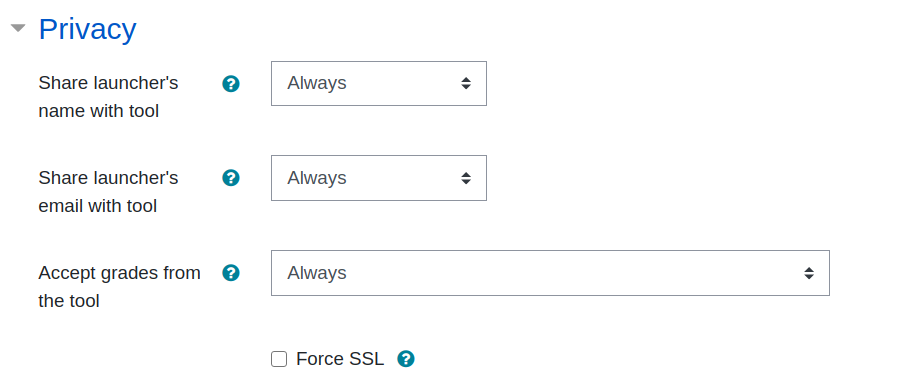 6. Click Save Changes to create the tool provider. Copy the Tool Configuration Details and email them to help@packback.co (please copy and paste, do not send a screenshot).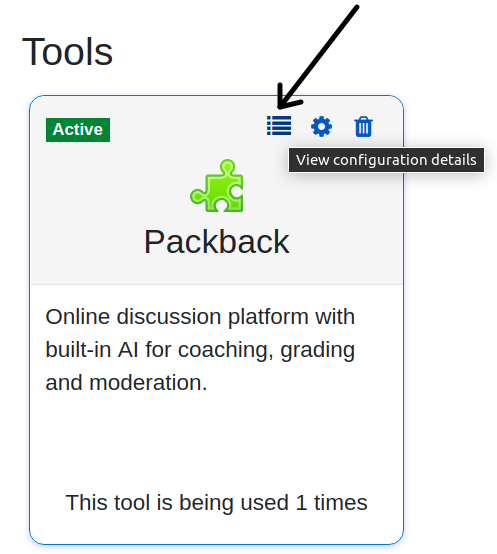 It will look similar to this:

7. After this is sent, a Packback representative will reply with the Public JWK URL for you to enter as the Public Keyset (as referenced in step 3). Once you enter that URL, the integration is complete.
If you have any questions, please reach out to help@packback.co for further assistance.